Summary
This document explains how to un-install the PSAN Outlook Addin from a computer. The PSAN Outlook Addin enables transfer of resumes from incoming mail to the Talenture IH database.
1.  Process

1.0 Launch the Control Panel application on the computer then select 'Programs and Features'.
Note that there may be a slight variation in the view or names of the above depending on the version of the Windows Operating System (OS) you're using.
1.1. In the Programs and Features window select "PSAN Outlook Connector 8.1" and click on the Uninstall/Change button.
1.2. A confirmation dialog will come up – click Yes to proceed with the un-installation.
1.3. A dialog will come up asking you to confirm deletion of Talenture IH's System databases. If you would be re-installing Outlook Connector on the machine click No to retain the system databases, else click on Yes.
1.4. If you selected 'Yes' in the previous dialog for deleting system databases then the following warning will come up. Click Yes to continue.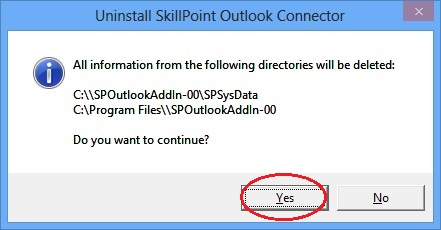 1.5. Now the following window will come up warning that an internal service of Talenture IH will be stopped. Click "Continue" to proceed.
1.6. The following confirmation dialog will come up. Click OK to complete the un-installation process.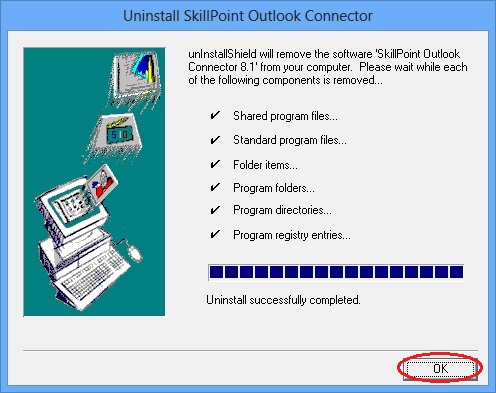 2. Related Documents
2.1. Installing PSAN Outlook Addin: Explains how to install PSAN Outlook Addin on a  machine.